Birmingham, AL Auto Repair
Honeycutt Garage
Honeycutt Garage offers auto repair service in Birmingham, AL. We are a family owned and operated business since 1973. We specialize in Corvette repair. We also focus on Harley Davidson motorcycle repair. We also specialize GMC repairs including Cadillac. We have a reputation for quality work at a fair price and we stand behind our work. We work on most makes and models of cars and trucks.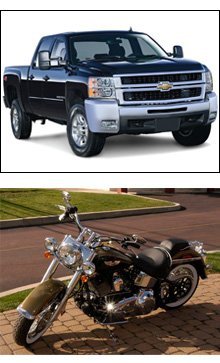 Learn More About Honeycutt Garage:
24 / 7 towing
General auto repair including brakes, air conditioning, exhaust systems, and tires
General service and tires on motorcycles specializing in Harley Davidson
Auto restoration and electrical repair
Transmission and engine installation
Wheel balancing
Oil changes
Muffler - exhaust systems
Shocks - struts
Mechanical and interior work on all makes and models
We have tires for all makes and models with brands like Uniroyal, Sumitomo, Michelin, Nitto, Toyo and other popular brands available.
Call Honeycutt Garage today at 205-326-6251.